COURSE DESCRIPTION
The capstone course allows students to apply a cross-disciplinary approach while considering both business model and business solution formulation. It prepares students for the complex business environment of today by emphasizing the application of academic knowledge accumulated in prior core courses to solving real world problems. The course develops in students an ability to identify problems and develop solutions by analytic review and abstract idea generation. To achieve this, the capstone will simulate the "real world" through the development/implementation of innovative solutions to real client projects.
LEARNING OBJECTIVES
By the end of this course, students will be able to:
Assess a business problem and/or opportunity from the current business environment, including new and untapped markets
Design interdisciplinary solutions to address the business challenge or future opportunities by considering strategy, marketing, operations, organization, finance, and communication
Reason critically through the solution process with appropriate modes of analysis
Describe the solution's implementation plans and processes with regards to the firm's existing strategy, market, and organization
PROJECT-BASED LEARNING
Each capstone team will work with a client either selected by the instructor or by your team. In your team you will work to understand, explore, and develop business solutions. The idea behind the capstone is not to introduce "new content", but to help provide an organizing framework from which you can apply your understanding from other courses. In this respect, we use the business model canvas as the organizing framework across all disciplines (marketing, strategy, finance, communication, operations, OBHR, accounting, etc).
The business model canvas points to an innovative way for delivering a value proposition to others.
Business model elements identify how the firm should organize to deliver this value proposition.
In your project you need to do the following:

Identify a value proposition for a customer segment
Design a marketing plan (customer relationships and channels in the canvas)
Develop an operations plan (for key activities, key resources and key partners in the canvas)
Outline a basic financial plan (for costs and revenues in the canvas)
Evaluate the business model and ensure it is strategically viable (i.e., builds on key strengths of the firm, feasible in terms of human resources, is difficult for competitors to imitate, etc.)
Create an implementation and change management overview with a project timeline
Capstone is shaped to create a meaningful learning experience. Due to the nature of real business, there is always a level of uncertainty, which then requires students to be adaptable and flexibility in the context of ambiguity.
PARTICIPATING ORGANIZATIONS IN AY 18/19 TERM 1
Simon Schillebeeckx
G3

Panasonic

"Panasonic Singapore Technology Center (SGTC) is one of the 4 international R&D centers under the Automotive & Industrial Systems division of the Panasonic group. Its role is to generate technological innovation by conducting state-of-the-art R&D activities and developing exciting new technologies, which will form the basis of the next generation Panasonic products.

SGTC is in search of innovative business models for productizing a new Artificial Intelligence technology, related to Human Sensing. The technology can automatically analyze different attributes of the human body, through the use of various sensors, and generate a diverse set of information that has the potential to add value to many different businesses.

To this end, SGTC is looking forward to capitalizing on the creative thinking of talented SMU students, who potentially, may have the opportunity to have an actual impact on the business roadmap of Panasonic with their ideas. The SGTC's point of contact, Dr. Vasileios Vonikakis, has prior involvement with SMU's business capstone project and has experience in guiding student teams towards achieving these goals."


Some exemplary clips of how the technology already works can be found here
https://www.youtube.com/watch?v=nZKNt72Odr8
https://www.youtube.com/watch?v=CT4qnpMnrxg

Simon Schillebeeckx
G4

Global Mangrove Trust

Global Mangrove Trust (GMT) is a young organization that was founded in Singapore by three people affiliated with SMU. The organization's overall objective is to stimulate reforestation efforts in the Bay of Bengal (Myanmar, Bangladesh, Sri Lanka, and India). How it seeks to accomplish this is quite unique. GMT uses blockchain technology to connect planters and NGOs in the Bay directly to both companies and families that want to invest in reforestation. In doing so, GMT reduces search costs, solves trust problems (by pioneering a "proof of care" concept) and enables individuals to directly onset their carbon emissions (i.e. capturing them through the growth of trees) by investing in projects that actually remove CO2 from the atmosphere. To make this appealing. To make this more engaging, GMT is building an educational and social platform on which various games and content will co-exist – with the GRO-coin forming the credit system in the background. Imagine playing a global reforestation game (similar to the famous board game risk) against others on the platform, trying to collect the most diverse forest, the biggest piece of uninterrupted land, or the most highly valued coastline. Or anything else really?

We are a very young organization and are really excited to work with all of you on innovative, out of the box ideas that could improve climate education globally, gamification of tokens, blockchain technology, and whatever inventive concept you have in mind.

Vivien Koh
G5 + G8

Thinkertanker

Tinkertanker has been selling technology toys in Singapore since 2013 as a way to complement their teaching activities. They have found themselves a little niche here in Singapore in selling well-curated technology toys with genuine educational value, and providing lessons and activities to go along with many of these toys. They have received sales queries from the region but have generally been reluctant to sell outside of Singapore due to the difficulty in sorting out customs and logistics. Recently, the frequency of such requests has been increasing and as they have by now forged stronger relationships with their upstream suppliers, both regionally and Internationally, they are finding that it may be timely to make a push for expansion into neighbouring markets.

Tinkertanker is looking forward to working closely with talented SMU students to think out of box and develop business plans in support of market expansion based on B2B and B2C business models. Students to carry out market analysis and followed by generating different business plans to acquire customers. Students can also build business plans based on different digital platforms as well design marketing programs to educate target audience and generate interests. Following that, the students will get the opportunity to pitch their business plan and mock-up prototype to the client.

Eu Yan Sang

According to Accenture consultancy, Asian millennials will have more spending power than any previous generation by 2020, with an estimated US$6 trillion/S$8.1 trillion in disposable income. How can Eu Yan Sang win over millennials through better education of TCM, brand augmentation, communication, product customization and/or development and distribution while embarking on a digital transformation journey?

Leveraging Eu Yan Sang's four pillars of growth i.e. retail, products, manufacturing, professional services, Eu Yan Sang would like to work closely with talented SMU students to think out of box and develop end to end business plans for retail and professional service offerings respectively to uncover 'blue sky' opportunities, create seamless customer experience, drive customer acquisition and improve revenue growth.

All students are encouraged to carry out market analysis for Singapore market, refine Eu Yan Sang's unique selling proposition, optimize omni-channel experience, design new business model and commercialization. Students can also tap into market research and analytics to help them draw insights and ideate and design the mock-up prototype. Following that, the students will pitch their end to end idea to the client.

Yong Hsin Ning
G6 + G7

Project 1

The client is a provider of state-of-the-art applied artificial intelligence systems, focusing on helping businesses reduce operating expenditures by delivering software solutions. The company originated in Madrid, Spain in 2009, and has since 2015 moved its headquarters to Singapore. Currently, the company is 80-strong globally, with branches in Madrid, Hong Kong, Sydney and New York. The client currently focuses mainly on the banking, insurance and government sectors, due to the expertise gained by years of projects in these industries. The focus of the project is to help the client understand and develop expansion plans into different industries in the regions it is currently operating in.

Project 2

The client is currently Singapore's largest Power Bank sharing business. It combines smart machines with mobile apps to deliver a seamless and automated power rental service. The focus of the project is to: (1) evaluate and ascertain priorities of potential target markets and corresponding geographies for large scale deployment of the company's products (2) evaluate and recommend cross-border pricing strategy of the company's products, with the intent of maintaining price competitiveness for both locals and tourists.
INSTRUCTOR (S)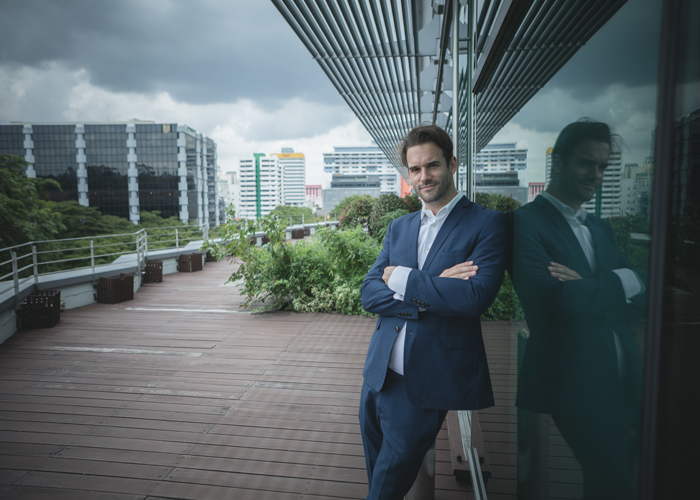 Assistant Professor of Strategic Management, Lee Kong Chian School of Business
Email:
simon@smu.edu.sg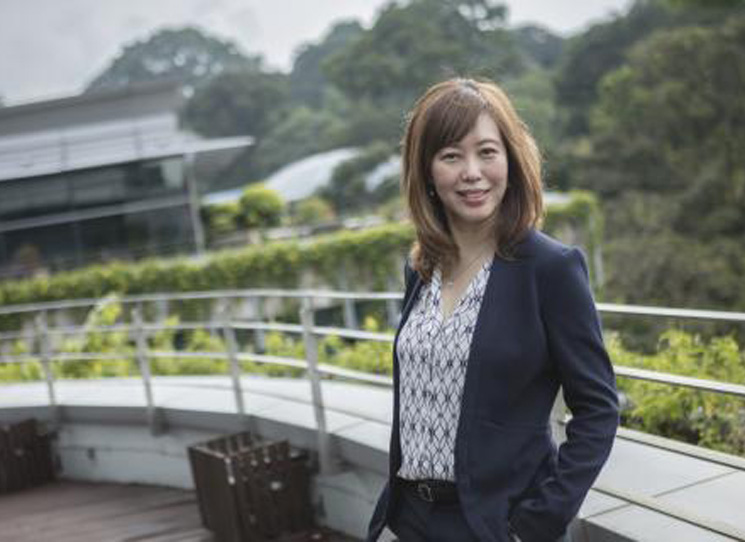 Offering Term(s):
PRE-REQUISITE
Business, Government, and Society AND Strategy; Students can only enrol in one of the course topics.
WHAT STUDENTS SAY ABOUT MGMT 300
"We are often too used to thinking systematically and wanting to get things right. Forcing us to use design thinking made us realize how useful it can be, and offered a different perspective on how business problems can be approached and solved." – Business Student
"The learning acquired becomes a competitive advantage in the job market." – Business Student