COURSE DESCRIPTION
Students will learn about the economic approach of analysing issues related to the family and the society, which are nonetheless topics in other disciplines as well. We use basic economic models to explain the marriage market, fertility choice, decision makings of families in terms of human capital accumulation, and intergenerational mobility. The economic approach to human behaviour, both theoretical and empirical, can also be applied to examine parental choice of primary school, interaction of youth across socioeconomic groups, work-family balance, coping strategies of the sandwiched generation, impact on and responses by families and the government to an aging population, and impact of changing social attitudes on families.
Specific topics will be incorporated or will even replace some of the above given the experiential nature of the course; in fact, the topics to be investigated as group projects will be jointly formulated by the students, the faculty, and the partners based on issues and problems they are facing currently. As the SMU-X course is experiential in nature, the coverage may vary according to the needs and interests of the partners at the time the course is offered.
Students will conduct literature review, develop their research questions in consultation with the faculty and partners, gather data from the public domain or provided by the partners, and analyse the data using qualitative and quantitative methods. If feasible and appropriate, students may conduct experiments, design survey questionnaire, conduct focus group discussions, or write an opinion piece for the newspaper.
Students are expected to submit a group project proposal (Week 6, for example), to present a progress report (Week 9, for example), and to complete a final report and presentation (Week 12), to be graded by the faculty and partners. Quantitative and qualitative skills are needed in the group projects. As confidential data may be used, partners may be involved in the selection (interviews) of students.
COURSE GOALS & LEARNING OBJECTIVES
This course enables students to learn from and interact with the partners on real-world issues, problems, and policies related to family and the society at large, especially for the case of Singapore. Students start with some economic theories, and will need to extend quickly to other disciplines such as sociology, social work, psychology, law, and politics, and hence inter-disciplinary in nature. The topics covered are experiential and evolving, according to the current issues or challenges faced by the partners. In essence, student learn not just theories, but also have an opportunity to contribute in actual research and practices of the partners.
INSTRUCTOR (S)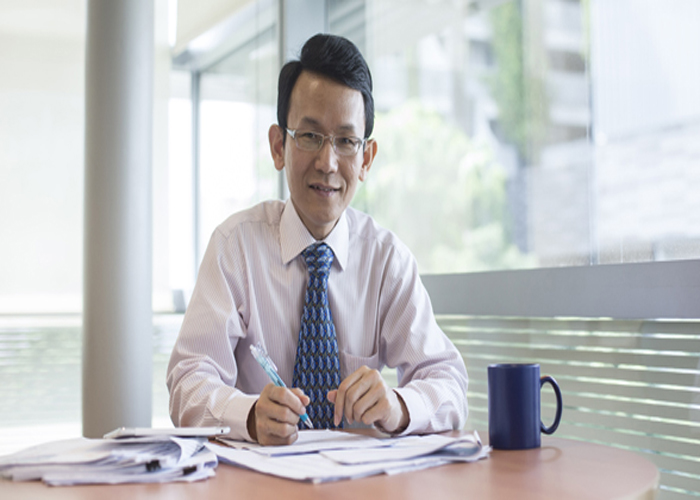 Associate Professor of Economics (Education), School of Economics
Email:
kwho@smu.edu.sg
Offering Term(s):
PRE-REQUISITE
Intermediate Microeconomics, Intermediate Macroeconomics, Introductory Statistics
WHAT STUDENTS SAY ABOUT ECON 240
"That working with actual clients in a real working context is very different from economic theories. We were taught that there are many models that cannot be effectively brought over. The conduct of our secondary research against our primary research taught us the differences between the two." – Economics Student
"I felt that partly because of the ambiguous expectations, self-guided and exploratory approach of the course, it has pushed me to think deeper, consider practical constraints and also more like a researcher. I had the chance to work on my research skills and also conduct some fieldwork, which is less common in other modules. Working with external partners also gave us a peek into perspectives and working styles in the working world, which added much value to the coursework." – Economics Student