COURSE DESCRIPTION
Today's business environment is characterised by growing uncertainties and increasing stakeholders' demands for more effective governance in the wake of spectacular corporate failures. Internal audit is an important mechanism in the assurance framework to inspire confidence on the tenacity of governance, risk management and business practices. Internal audit is an essential pillar of a resilient organization. Its significance is highlighted in the Recommendation by the Committee to Develop the Accountancy Sector (CDAS). The CDAS Report identified and recommended internal audit as a niche pathway for Singapore to pursue towards accountancy excellence in its quest to be an Asian accountancy hub.
COURSE GOALS, LEARNING OBJECTIVES & SKILLS DEVELOPMENT
The purpose of this course is to provide participants with a sound foundation of internal concepts, principles and practices. It provides an overview of internal audit in the context of governance, risk management and business practices. Professional promulgations by the Institute of Internal Auditors serve as the foundational references for the course. These include the attributes of internal audit, planning, execution and reporting. More importantly, the course will deepen students' understanding and appreciation of internal audit with real world industry illustrations and sharing of professional internal audit engagements.
At the completion of this course, students are expected to be able to:
Relate internal audit to corporate governance and risk management
Understand the concepts and principles of internal audit
Apply techniques to capture and analyse the external and internal environments of an organization
Perform risk based internal audit engagement in relation to planning, execution and reporting
Understand the professional ethics and relevant skills required in internal audit
WHERE IS THE REAL WORLD APPLICATION THEN?
Weekly Seminars

Topic: Internal Audit practice issues faced by Chief Internal Auditors (CAEs) and/ or the Internal Audit industry
Guest speakers: Internal Audit professionals who are CAEs

Past speakers were from S'pore Airlines, S'pore Exchange, DBS Bank, Jurong Organisation, Olam , DSTA

IA Forum

Involves sharing on a topic from an industry speaker, panel discussion with 3 other guest speakers
Topic: Professional issues and developements of the Internal Audit Industry

Previous topic: "The Future of Internal Audit - Continuous Auditing in Practice"

Case Challenge where students work in teams to via for the IIAS Project Awads.

Project: Based on a case written and structured on real issues and challenges facing Internal Audit
Requirement: Nominated 3 teams will present their report to a panel of 3 judges from the Internal Audit profession
INSTRUCTOR (S)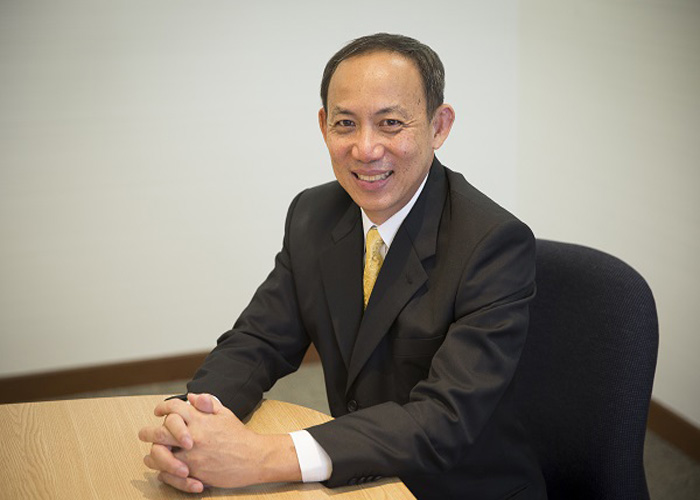 Associate Professor of Accounting (Practice), School of Accountancy
Email:
slfoo@smu.edu.sg
Offering Term(s):
PRE-REQUISITE
ACCT 221 Accounting Information Systems and ACCT 402 Governance and Risk Management. In the course, students are expected to have prior knowledge of corporate governance and risks management concepts, frameworks, principles and practices.
Project sponsor for the term

WHAT STUDENTS SAY ABOUT ACCT 410
"This course had a truly transformational impact on my academic and career aspirations. My thought process and perspective of approaching things have become more analytical and risk-based due to the invaluable knowledge, real-world insights and skills gleaned from this course" – Shaakalya Pathak, School of Accountancy, Graduating Class of 2015
" For those who are sure we want to work for one of the BIG Four on graduation, this course is one of the few advanced elective modules that help us feel less lost about the skills needed in the real accountancy world." – Willy Tai, School of Accountancy, Graduating Class of 2015
WHAT PARTNERS SAY ABOUT ACCT 410
"SMU-X prep the students to face the VUCA environment and also make them stand on their feet to solve problems, real-life problems." – Mr. Eric Lim, Immediate Past President of The Institute of Internal Auditors Singapore and Head of Internal Audit at DSO National Laboratories
"The SMU-X programme is an interesting programme. Students involved in this course gave new ideas to practitioners like ourselves and new ways of looking at old things. It was good for the students and very interesting for practitioners like myself." – Mr. Derrick Lim, Divisional Vice President, Head of Internal Audit, Singapore Airlines Ltd