COURSE DESCRIPTION
The Post-Modern Theatre Studies Course is taught within the context of a leading international school of Business. The course will provide students with an insight into the business of theatre-making, but will also teach students important lessons in the understanding of self, and personal growth; to understand and manage of people and resources. There will be opportunities for leadership as well as teamwork. Students will learn how to be responsible and will be made aware of accountability when dealing with projects that present a public face. Students develop stamina through the rehearsal process and learn the performer's code, "That the show must go on". Above all, students will learn to value accomplishment. The course culminates in a public theatre production and a public seminar on the works of Kuo Pao Kun and present day relevance of his writing, with special reference to our youth.
COURSE GOALS & LEARNING OBJECTIVES
To develop personal qualities and skills

Leadership and empathy
Introspection and self-reflexivity
Intellectual curiosity and questioning

To create an artistic product - the play
To manage the process of realising your creative vision (the play) on stage
To manage the business of staging a play for a public audience
DERIVABLE CAREER SKILLS
Theatre is a business. You create a product, and sell it. 
Theatre is about leadership, empathy, management, team-playing
Theatre is about standing up, and speaking up; about influencing, persuading and convincing
All life is theatre: We perform roles in our daily social interactions (Goffman 1959)
In business presentations we are told; "tell stories."
Postmodernism is not about time than it is about an attitude of questioning. Modernism is the era of certainty, of "scientific truth." Post modernism understands that there is never the "Truth", but different points of view. Modernism is the "right answer" as provided in the encyclopedia. Postmodernism is the thousands of answers from the Web. Postmodernism is our VUCA world; where you can expect Volatility, Uncertainty, Complexity, and Ambiguity. 
Because theatre is art, we do our best refusing mediocrity.
In theatre, we live to the motto: "The show must go on." We make commitments, accept responsibility, and deliver - always. 
You may view a short video of the course here. 
PLAY STUDENTS STAGED IN AY 15/16 TERM 1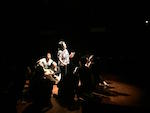 In AY 15/16 Term 1, the THAR003 class staged Big Bird and the Cat; an adaptation of three Kuo Pao Kun plays. The foundation play is Kuo's seminal multi-lingual play, Mama Looking for Her Cat (1988), which will be interwoven with scenes from The Eagle and the Cat (1992) and The Evening Climb (1995).
You may view the entire play here. 
Partners Involved in Production

Mr Ali Khan, a Vasantham Television stalwart
PLAY STUDENTS STAGED IN AY 16/ 17 TERM 2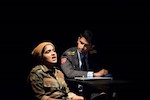 In AY 16/ 17 Term 2, the THAR003 class staged Chong Tze Chian's "Charged". 
Partners Involved in Production


PLAY THAT STUDENTS WILL STAGE IN AY 17/ 18 TERM 1
TBC
Partners Involved in Production


INSTRUCTOR (S)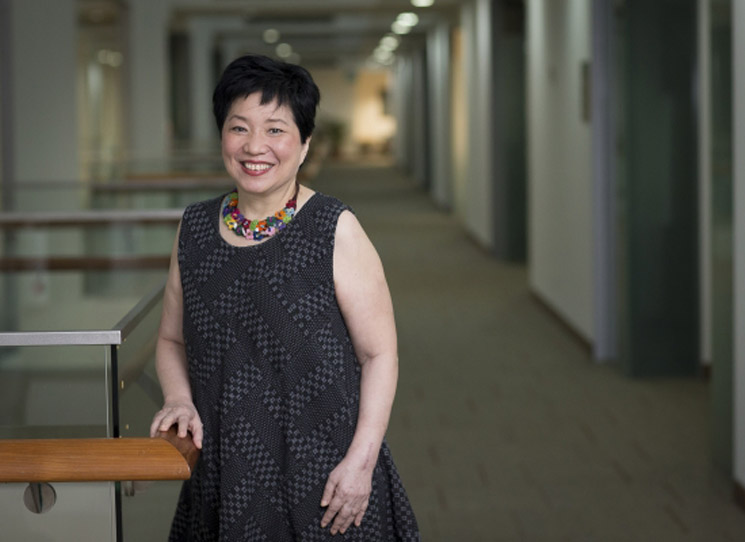 Associate Professor of Theatre/Performance Studies (Practice), School of Social Sciences
Email:
margaretchan@smu.edu.sg
Offering Term(s):
WHAT STUDENTS SAY ABOUT THAR 003
"It taught me skills and values I could never learn anywhere else. It is the epitome of a revolutionary education" - Economics Student
"It is not enough to be content with being good. We should be excellent and put all our efforts into a project. And if we should fail, it must never be because we did not try." - Social Sciences Student