COURSE DESCRIPTION
Corporate executives and their legal advisers increasingly address issues at the intersection of business and human rights. Alongside governments, transnational companies are viewed as international actors with an obligation to respect human rights. This course will sketch the applicable international legal framework, and efforts to conduct human rights due diligence and integrate human rights considerations in corporate policies and practices. It will consider the role of lawyers in helping clients to understand and address the business-related human rights risks they may face.
Over the past two decades, business and human rights has emerged as a distinct field. The United Nations Guiding Principles on Business and Human Rights (2011), for example, define a corporate responsibility to respect human rights. In response to growing pressure to address human rights issues, some transnational companies have begun to conduct human rights due diligence and integrate human rights considerations in corporate policies and practices.
Drawing on international standards, industry case studies, legal proceedings, the work of international organizations, and a growing academic literature, this course explores the theoretical difficulties in securing corporate responsibility for human rights abuses within the framework of transnational law; as well as the practical aspects of enforcing such responsibility in international and national courts and tribunals, with a particular focus on the Southeast Asian region. 
ASSESSMENT METHOD
Speaking extra-judicially at the launch of the Asian Business & Law Institute in Singapore in February 2016, Australian Chief Justice Robert French said this:
"The potential interaction between those operational principles and transnational convergence in commercial law is obvious enough. There is evidence of a substantial degree of support for the Guiding Principles in the international business community and considerable interest in their development and implementation in our region. By way of example, in October 2015, the ASEAN Corporate Social Responsibility Network arranged an ASEAN Responsible Business Forum which brought together 250 representatives of government, companies, trade unions and civil society. The final component of the Forum was a Workshop on the Guiding Principles co-organised by the ASEAN Corporate Social Responsibility Network and the Singapore Management University with support from the .. British Institute of International and Comparative Law…The level of current interest in the region suggests that it would be useful to undertake at least a scoping project to determine opportunities for convergence in commercial laws in so far as they may be related to human rights issues".
There is NO final examination for this course.
The course will be interactive and interdisciplinary, and will undertake research examines the 'opportunities for convergence in commercial laws as they may be related to human rights issues'.
COURSE METHOD
The approach will be interactive with scope for class participation and presentations supported by structured, case-based in-class exercises designed to assist us in exploring transnational business and human rights law problems. You will also have the opportunity to learn from experienced guest lecturers. For the group project & presentation, students will generally be able to form your own groups, mindful of exigencies and the importance of diversity.
This course will draw upon guest lecturers from a leading law firm, the Asean CSR Network and a transnational technology company. Group projects will be tailor-made for, and with the input of all 3 organizations.
INSTRUCTOR (S)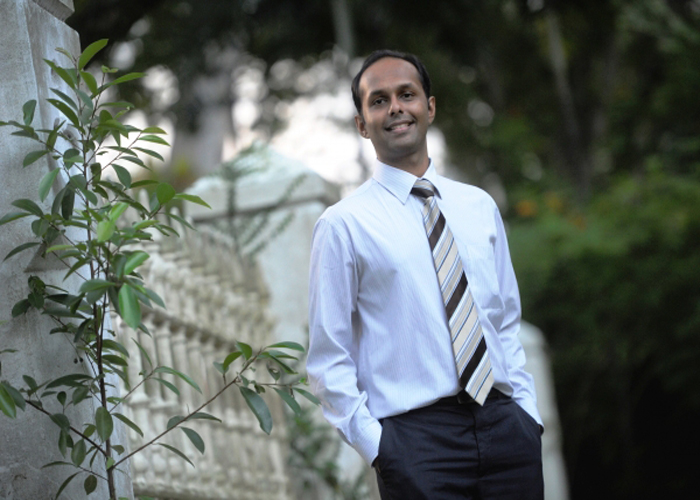 Offering Term(s):
PRE-REQUISITE
Nil
Project sponsor for the term

WHAT STUDENTS SAY ABOUT LAW 475
"I learnt that human rights is something that needs to be made palatable in order to be furthered as a cause. And that there are real efforts out in the world, through lawyers and law firms that takes human rights seriously."
"My major takeaway from this course is the ability to pitch a proposal to external stakeholders in order to get them to be interested in your idea."