COURSE DESCRIPTION
This course offers an introduction to the international legal system. It begins by asking fundamental questions about the nature of public international law – its sources, subjects, application and limits. It then examines topics that are of contemporary relevance amidst globalization, including international dispute resolution, the law of state responsibility, international investment law, international human rights law, and invoking jurisdiction and immunities.
As such, the course is dedicated to the study of a range of institutions concerned with dispute settlement such as arbitral tribunals, the International Court of Justice (ICJ), and more specialized bodies such as the International Centre for the Settlement of Investment Disputes, the Permanent Court of Arbitration, the International Criminal Court (ICC) and other institutions.
Throughout, the course will also consider the reception of international law by Singapore courts and the international disputes that the Singapore government has negotiated or litigated at international fora.
LEARNING GOALS, COURSE OBJECTIVES AND SKILLS DEVELOPMENT
The course is designed to bridge the divide between law and praxis. Students will analyze real-life international dispute prevention and resolution scenarios. They will examine reasons why States and individuals turn to international law, and the impact of international law on international cooperation.
In particular, students will learn:
That public international law is not limited to traditional inter-State relations, but increasingly traverses the private sphere in connection with a wide range of public services as well;
About the practice of international law before international courts, tribunals and commissions; and
How to research points of international law and to construct legal and policy arguments in preparation for a career in international relations, including at the United Nations, the A-G's Chambers, Ministry of Law and government agencies, top law firms, and the diplomatic corps.
ASSESSMENT METHOD
As Chief Justice Sundaresh Menon has observed:
"[T]o be an effective practitioner of private commercial law, it has become important and even necessary to have a working knowledge of public internaASSEtional law. … [I]t is vitally important that Singaporeans, more generally, Asians, and even more generally all those from the emerging markets have intelligent and articulate thinkers at the table who can contribute to the key dialogues about whether the present state of affairs is satisfactory; if it is not, what needs to be done; and if it is satisfactory, to participate in this process so that there is legitimacy in what comes out of it."
There is NO final examination for this course. The course will be interactive and interdisciplinary – i.e. supported by structured projects designed to assist external partners in government agencies and law firms explore international law problems, and contribute to these 'key dialogues'.
COURSE METHOD
The approach will be interactive with scope for class participation and presentations supported by structured, case-based in-class exercises designed to assist us in exploring complex public international law problems. You will also have the opportunity to learn from experienced guest lecturers.
INSTRUCTOR (S)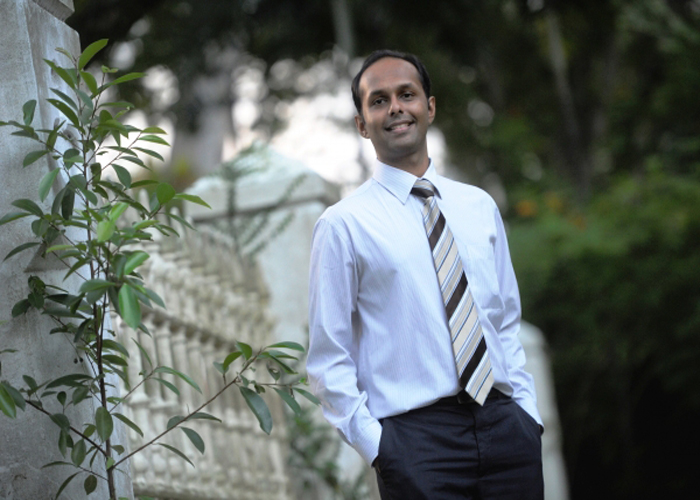 Offering Term(s):
PRE-REQUISITE
Nil
WHAT STUDENTS SAY ABOUT LAW 404
"The major takeaway was how basic legal principles came to life. Every single week, my professors will invite guest speakers to talk about the topic for the day and I thought that was very helpful in understanding how the practitioners took a different view on these issues and how they were dealing with these issues."
"I was able to understand the different nature of international law compared to domestic law. Very rarely do we get to see the application of international law between and amongst countries so through this course I realize the nature of international law is very fluid and a lot of times concern the diplomatic relationship between countries. The course also broaden my perspective on my future career options."