COURSE DESCRIPTION
Visual analytics is the science of analytical reasoning facilitated by interactive visual interfaces. [Thomas and Cook, 2006]. People use visual analytics tools and techniques to: synthesize information and derive insight from massive, dynamic, ambiguous, and often conflicting data, provide timely, defensible, and understandable assessments; and communicate assessment effectively for action. The overall goal is to detect the expected and discover the unexpected.
Visual analytics has a large and growing spectrum of application areas ranging from commercial (finance, business, medical/health care, insurance), law enforcement (money laundering, capital crimes), homeland security (combat terrorism, border security), national security (intelligence, information access) to information technology (internet security, network analysis, software management and debugging, etc.).
It is a multidisciplinary field that includes the following focus areas:
Analytical reasoning techniques that enable users to obtain deep insights that directly support assessment, planning, and decision making
Visual representations and interaction techniques that take advantage of the human eye's broad bandwidth pathway into the mind to allow users to see, explore, and understand large amounts of information at once
Data representations and transformations that convert all types of conflicting and dynamic data in ways that support visualization and analysis
Computation graphics and information dashboard design techniques to support production, presentation, and dissemination of the results of an analysis to communicate information in the appropriate context to a variety of audiences.
COURSE GOALS & LEARNING OBJECTIVES
The goals of this course are for students: to develop a comprehensive understanding of this emerging, multidisciplinary field, and to apply that understanding in building cutting-edge visual analytics tools and systems using real world data. The latter may involve: advancing the theory of visually-enabled analytical reasoning, developing new methods to support analytic tasks in specific domains, applying existing methods and tools to analytic challenges in these domains, or evaluating and improving the usefulness and usability of visual analytics applications.
Upon successful completion of the course, students will be able to:
Understand the basic concepts, theories and methodologies of Visual Analytics
Analyse data using appropriate visual thinking and visual analytics techniques
Present data using appropriate visual communication and graphical methods
Design and implement cutting-edge Visual Analytics system for supporting decision making
WHO SHOULD ATTEND
This course is designed for two audiences—IS students and non-IS students majoring in business, accounting, law, economic and social sciences. Both groups of students will be exposed to visual analytics technologies and gains hands-on experiences on visual analytics tools and programmes. When come to project, IS students are encouraged to focus on topics related to (i) the integration of visual analytics tools with enterprise information systems, (ii) design and development of visual analytics tolls, or (iii) enhance the analytical and visualization functions of existing visual analytics tools. The Non-IS students, on-the-other-hand, are encouraged to apply visual analytics tools or techniques in their area of study.
INSTRUCTOR (S)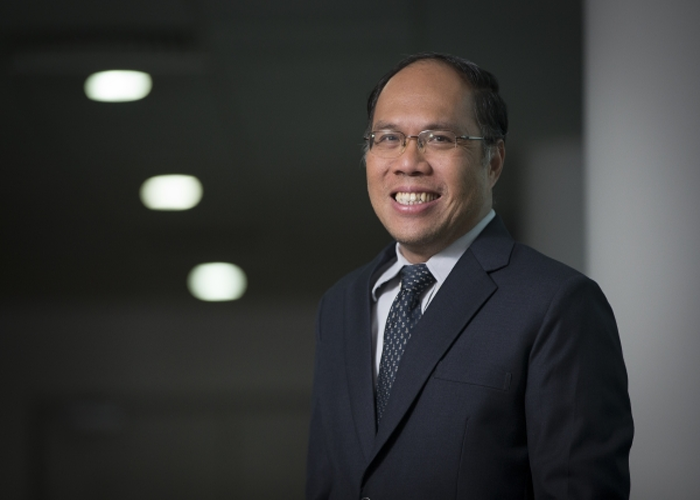 Associate Professor of Information Systems (Practice), School of Information Systems
Email:
tskam@smu.edu.sg
Offering Term(s):
PRE-REQUISITE
Basic computer skills will be assumed. Students are expected to understand Windows-based operating systems and to manage files and disk space responsibly. There are no prerequisites for the class and the class is open to SIS students as well as non-SIS students. However, a basic working knowledge of, or willingness to learn, a graphics API (e.g., Flare for Flex, AXIIS for Flex, Protovis) and Visual Analytics tools (e.g., Tableau, JMP, Panopticon) will be advantageous.
WHAT STUDENTS SAY ABOUT IS .428
"Analytics has a large proportion of visual analysis and it is important to have good visuals which are clear and representative of data. It should try to not mislead its readers as much as possible. Also after consulting prof, visual analytics also has the advantage of telling stories to inform and let the readers make their own interpretations."
"'Apart from creating visually stunning and accurate visualisations, I also learn the importance of understanding context of information and the importance of digging out the truth. I learnt to consider the audience that I am preparing my data visualisation for, and to always strive to do my best."