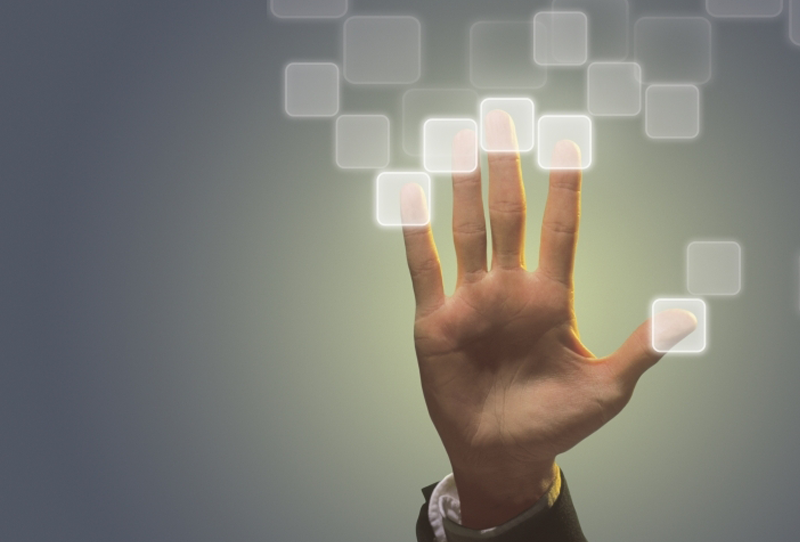 Introduction of experiential learning into an undergraduate Information Systems course at SMU led to a "win-win situation" – for students, the industry sponsor and the University.
By Phil Thornton
SMU Office of Research & Tech Transfer – When starting out in a new job or career, many people find themselves learning by doing, whether as an apprentice, an intern or simply by shadowing another employee.
Research into what is known as "experiential learning" shows that it provides a number of practical benefits to those taking part - such as providing opportunities for applying knowledge and skills in real-life situations; improving problem-solving and communication skills; and building competence and confidence. In addition, research has also shown that applying experiential learning within an information systems context can make a course more responsive to the needs of both students and employers.
Tapping on this knowledge, Assistant Professor Swapna Gottipati and Professor Venky Shankararaman from the School of Information Systems (SIS) in Singapore Management University (SMU) spent more than three years designing a new teaching method that combines the theory that is learnt in the classroom with experiential learning through intensive use of real-world projects. The result is a series of courses known as the SMU-X courses, which aims not only to accelerate students' learning beyond hypothetical classroom exercises, but to also give them the opportunity to bring value to businesses.
The first course that was redesigned based on the SMU-X pedagogy is a module on Data Warehousing and Business Analytics (DWBA) that is available to undergraduates in their 3rd and 4th years at SIS.
Analytics has emerged as a powerful tool to track, analyse, report, and predict business data. But at the core of any analytics application are data, and before one can analyse the data, a number of tasks such as data acquisition, cleaning, loading, and formatting have to be performed. A data warehouse helps to achieve these goals through various techniques and tools.
Professor Gottipati said that theoretical knowledge with some laboratory exercises were insufficient to achieve the desired learning outcomes in an effective manner. "We re-designed this course as it provides a good balance between theory and practice, and we believe that effective learning would be made possible with a more hands-on approach to the challenging content of this course."
Working with real-world data
In order to deliver the experiential learning aspect, it was necessary to find a business partner. A Singapore media company was chosen as the partner and suggested a project on "online ads and clicks".
The objective of the project was to create a platform to enhance managers' decision-making by enabling them to view relevant data and their relationships using data visualisation.
To do this, students have to process the data and create a task flow for the data warehouse. Thereafter, the data has to be sorted, and appropriate data visualisations are created. The students will also develop predictive models to predict if an advertisement is likely to result in a click — and a possible transaction.
The media company provided a week's worth of information on online advertisements, which included date and time, user information, advertisement information, network domain, geographical locations, browser and device information.
To work on the project, the class of 45 students was divided into nine teams, and each was given a part of the overall project. The students also worked with employees from the media company to complete these tasks.
Benefits from experiential learning
Analysis by Professors Gottipati and Shankararaman found that including experiential learning activities have been a "win-win situation" for the company, the students, as well as the instructor of the course.
Their paper, Designing a Datawarehousing and Business Analytics Course Using Experiential Learning Pedagogy, won the best paper of the conference at the Association for Information Systems (AIS) Special Interest Group on Education (SIG-ED) International Conference 2016.
They found that students benefitted from the real-world experience. Almost nine out of 10 students in the post-course survey were satisfied with the experience of applying theoretical concepts to a real-world project. The instructor also expressed that she gained valuable real-world project experience from this course.
The media company gave positive feedback and was keen to continue the project collaboration for the next run of the course. It invited the students to present the project outcomes to their senior managers, and expressed interest in offering employment to the students from the DWBA course.
The professors believe that the lessons learned when introducing experiential learning into an existing course will deliver wider benefits. "We believe that our experience in modifying an existing Information Systems (IS) course will provide one pathway for IS professors to adapt their current analytics courses to suit the experiential learning pedagogy," said Professor Shankararaman.
In their next endeavour, Professors Gottipati and Shankararaman, with their colleague Ms Sandy Gan from the Centre of Teaching Excellence, are studying how to extract and interpret information from the qualitative feedback given by students on courses. This project was made possible through the Tertiary Education Research Fund (TRF) grant awarded to them by the Singapore Ministry of Education.
The project aims to develop a web-based learning analytics system to analyse students' qualitative feedback. It will be designed in a way that it can be applied to any course across the six schools in SMU.