COURSE DESCRIPTION
Management of Multinationals in Asia is a new applied course that integrates academic theory with the reality of business practice. The situated geographic context of the multinational is in Asia (with emphasis on ASEAN region), irrespective of whether the MNC is headquartered in a Western or Asian country. After all, Asia is the fastest growing and most dynamic region of the 21st Century, representing the greatest growth opportunity for MNCs. For Singapore in particular, the government's 'external wing' strategy is to encourage and assist more Singaporean firms to become multinationals by establishing and managing business operations outside of Singapore so as to balance the growing gap between Singapore's high inward and relatively low outward foreign direct investment.

The course will begin with the implications of the differences in the cultural, institutional, and economic environment within Asia/ ASEAN for the attractiveness and accessibility of markets relative to the country of origin of a multinational. Within this context, topics to be addressed include a multinational's global strategy, and the operationalisation of that strategy, incorporating the role and management of expatriates, subsidiaries, regional office, and global office. Emphasis is applied to understanding the strategic advantages possessed by a multinational; their ability to transfer such advantages from its home to host markets; as well as the capacity of corporate headquarters to absorb new knowledge from its foreign operations in order to sustain and enhance its engagement within Asia.

A unique feature during the final 8 weeks of this course is a dynamic eight-week international X-Culture team project where you will address a real-world client problem working collaboratively within teams drawn from a pool of more than 4,000 students across 120 participating universities within 40 countries around the globe. After all, reading a textbook does not allow a true appreciation the reality of international cross-cultural business collaboration – one must experience it! See http://x-culture.org for more detail. An X-Culture certificate will be provided to those that successfully complete this project. The best teams will be invited to the X-Culture Global Symposium at end of July 2019 (travel stipend provided to cover some but not all of the costs -- in 2018, held in Macerata, Italy but location changes annually).

Consistent with SMU's experiential and formative teaching pedagogy, there will be three (3) short quizzes throughout the term (avoiding the week before and after recess week) to promote greater knowledge retention (there is no final exam). There will be one graded case study submission (week 6) plus two other case studies (no submission) used for facilitated discussions by the professor to promote the application of concepts taught. Readings will be closely aligned with lectures as they will predominately be drawn from draft chapters of book being written to support this course or related articles.
LEARNING OUTCOMES
By the end of this course, students will be able to:
Appreciate the relevance of the differences in operating environment (cultural, administrative, geographic, economic) across different countries of Asia and their implication for multinational strategy and operationalisation.
Identify the source of a multinational's competitive advantages and it capability to exploit them in foreign markets
Identify alternative strategies of a multinational to ensure sustained engagement across and within foreign markets
Understand the role of the constituent entities that comprise the global operating model of a multinational
Understand how the administrative structures of a multinational mediates the forward and reverse transfer of complex knowledge so as to sustain multinational commitment to foreign markets
Appreciate the challenges of working internationally within cross-cultural teams addressing a real-life MNC initiative
Integrate other business and management courses into the international context
X-CULTURE
X-Culture is an initiative of professors within the global Academy of International Business. An X-Culture project is an international interaction/collaboration exercise applying knowledge and not purely a test of knowledge. So, the task is designed so that the project involves maximum cross-culture interactions and international business problem solving so that the students gain first-hand experience in these areas.
The formal X-Culture project start date takes place during Week 7 of the SMU term (Session 7). Roughly, one week prior to project start date, each student will receive a Welcome email from X-Culture with a personalized link to a Readiness Test (primarily, an orientation and gathering of your preferences and expectations), that must be completed before the start of the project. Only students who successfully complete the Readiness Test will be placed on teams and allowed to take part in the X-Culture project. The team size is typically 5-6 students based in different countries, but some teams may be as small as 4 and some may have 7 team members. As you may have recognised, starting in Week 7 for 8 weeks means X-Culture overlaps with Recess Week at SMU. This is real life as people in companies (including students on different schedules in universities around the world) may have personal commitments, so during your project kick-off in Week 7 you will just have to discuss how everyone accommodates everyone else's schedule, including your own.

Involvement of real companies with real challenges makes the project more meaningful and more interactive for students. An example of a 'challenge' of many companies going international would be to analyse the market potential and entry approaches for a specific foreign country. Each international team selects one client challenge from many representing companies and markets based anywhere in the world.

X-Culture is focused on experiential learning through interactions with international clients, international
markets, and international students. This will require students to contend with time zone differences as is common for multinational executives and managers. X-Culture provides students with a 15-page (roughly) document at the commencement of the project containing weekly guidance as to the analysis/tasks to be undertaken by your international team in order to progressively solve your client challenge – this weekly guidance will help to reduce your workload. These weekly activities represent the application of many of the analytical concepts taught within the Management of Multinationals in Asia course curriculum as well as other courses at SMU. Teams will be most effective when they learn to distribute tasks amongst teammates. Students will interact with the company top management via live webinars, gather more information, develop a better business solutions; and sometimes, even see their ideas implemented. In some cases, students have obtained internship or job offers if their work impresses the company.
INSTRUCTOR (S)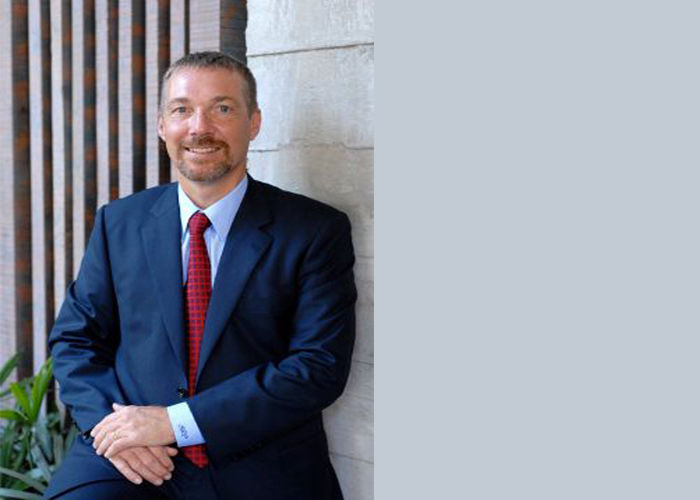 Associate Professor of Strategic Management (Practice), Lee Kong Chian School of Business
Email:
gordonrp@smu.edu.sg
Offering Term(s):