COURSE DESCRIPTION
Laos, officially the Lao People's Demographic Republic, lies at the heart of the Indochinese peninsular of South East Asia. As a result of decentralized government control and the encouragement of private enterprise, the Laos economy has been growing rapidly, and ranks among the fastest growing economies globally according to the Lao DPR Monitor published in December 2017. Recent developments in Laos include the construction of the US$ 6 billion high-speed rail from Kunming, China to its capital, Vientiane (expected to run from 2020) and the opening of the Lao Securities Exchange in 2011.
While Laos remains one of the least developed economies in South East Asia, it continues to attract foreign investment on the back of continuing integration with the ASEAN Economic Community (AEC), its plentiful and young workforce, and favourable tax treatment for companies.
The accounting profession also has an important role to play in the Lao government's efforts to develop its economy. However, while the Lao government has mandated the adoption of International Financial Reporting Standards (IFRS) to prepare and maintain financial records, the majority of accountants in Laos do not possess the necessary knowledge to do so as they are more familiar with rules-based accounting and have little or no knowledge of principles-based accounting, which is the bedrock of IFRS. To foster development in the Lao accountancy sector, the Institute of Singapore Chartered Accountants (ISCA) and the Lao Chamber of Professional Accountants and Auditors (LCPAA) signed a Memorandum of Understanding (MOU) in 2016 to explore opportunities for ISCA and Laos to co-develop the accountancy profession in Laos through capability building programmes.
In this course, students will participate in an Accounting Study Mission (under the SMU-XO model) to Laos. Through this course, participants will gain a deeper appreciation of the social, economic, cultural, and political setting in Laos. They will also gain hands-on experience by visiting and working with local companies to solve real-life problems facing the accounting/finance function in the country.
LEARNING GOALS, COURSE OBJECTIVES AND SKILL DEVELOPMENT
This SMU-X course offers an international experiential learning opportunity that allows students to translate classroom knowledge and theory into practical solutions for real organizations. In addition to visits to companies and organizations, student will also participate in a consultancy project. Through the project, students will learn how to solve business problems with guidance from the faculty and project sponsor mentors, from problem definition to final client presentation – while simultaneously testing their skills in real world settings. The project will focus on evaluating problems faced by the accounting/finance functions of companies in Laos and recommending/applying solutions to these problems.
The course aims to achieve the following objectives:
Understand Laos and its political economic development and socio-political diversity

Solve real-world problems through a student consultancy project

Incorporate experiential and peer-learning

Incorporate active mentoring by faculty and project sponsors

Learn how to handle uncertainty in a project
INSTRUCTOR (S)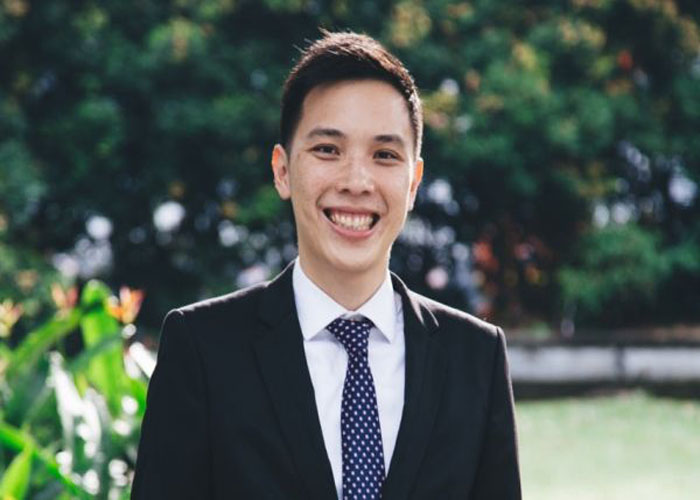 Offering Term(s):
COURSE STRUCTURE
The course comprises 2 components:
Seminar sessions in Singapore and pre-travel Skype calls with project sponsors
Study Mission to Laos which will be from 8 - 15 Dec 2018
Note: This course is graded on a pass/ fail basis. To pass this course, a student is required to obtain a total mark of 50% or better. Failure to undertake the accounting study mission trip will result in a fail grade.