COURSE DESCRIPTION
This course covers Southeast Asia Business Ecosystem. In essence, the course is about the Southeast Asian countries and their communities which together forged the ASEAN. The Business Ecosystem includes Business Markets, Industry Structures, Emerging Technologies, and inter-market dynamics. In 2017, the 10 SEA countries forming ASEAN had a total GDP of over US$2.5 trillion which just surpassed that of U.K. and make ASEAN the 5th largest economic grouping in the world today. ASEAN in total has 622 million in population, being the third largest population community after China and India. Its human ecosystem today provides a rigorous and dynamic synergistic opportunities. ASEAN and South-East Asian neighbouring countries have had a long 50 years of history working together since most of their national independences occurred in the 1950s and 1960s after WWII and after colonial forces found it politically expensive to continue pre-war domination. There were sometimes minor conflicts but eventual reconciliation within ASEAN that was officially formed in 1967. ASEAN today is a productive economic community with regional-security co-operation and a consensus-based political stand toward larger dominant super-powers. From the beginning of the ASEAN free trade area in 1993, intra-ASEAN trade had grown from 19% to 25% today. Across the ASEAN grouping, more than 90 percent of traded goods carry zero tariffs. The grouping had also prioritized sectors such as electronics, automotive products, rubber-based products, textiles and apparels, agro-based products, and tourism for economic and trade co-operation. These sectors are evolving ever faster in the face of disruptive technologies around the globe.
The role of ASEAN in the Pacific and Indian Oceans is very much connected with the political, economic, and cultural influence of bigger Asia including China, India, Japan, and Korea. The influence of China is especially far reaching in recent years ever since the PRC economic reform and orientation toward market economy started by Deng Xiaoping in December 1978. For 3 decades after that till 2008, China's had seen double-digit economic growth. In early 2013 President Xi Jinping uncovered the One-Belt One-Road strategic initiative for the refreshed pace of China's economic development to connect with central Asia and Europe and to also connect with the seaports of South East Asia, South Asia and Africa. The visionary goal is to build a network of sea routes, overland roadways, railways, oil and natural gas pipelines and other infrastructure projects that will connect China to Central Asia, Europe, Russia, and most of India, South East Asia, and as far as Africa. Understanding of ASEAN should dwell into its socio-cultural and economic developmental history and also the complexities of the grouping dynamics and its nexus and political alliance or non-alliance with the big economies in Asia such as China, Japan, and India. This course will provide a historical, socio-cultural, and economic perspective of ASEAN and its role and value within greater Asia. It will also contain matters relating to Singapore's role within ASEAN as the smallest but most developed service and high-tech manufacturing economy and with the highest per capita GDP. The various economies of countries in the groupings will be concisely reviewed, such as economic developments in Indonesia, Thailand, Vietnam, Malaysia, and the Philippines. In many of these economies, there have been robust growth and increase in manufacturing and merchandize exports in recent years and growth in entrepreneurial start-ups, the service sector, and a rising middle class. New emerging technologies, disruptions and start-ups will be one of the main focus in the understanding of this business ecosystem. The course contains an overseas mission study to Thailand, visiting companies around Bangkok, so the second part of the course focuses on the Thai economy and its business industries and ecosystem. In recent years the Thai government attempted to boost its domestic economy by infrastructural investments of up to US$45 b in 2018. The economy faces reasonably strong external demand for its exports and has a healthy current account surplus. However, it faces a relatively weak demand in the domestic economy. Job employment growth rate is also sluggish. Its strength lies in its manufacturing sector with a strong presence in automobile manufacturing and parts production. One downside risk with recent Thailand has been some instability in domestic politics which created uncertainties for foreign investors. However, tourism and medical tourism is rife. Growth is expected to be about 3.5% in 2018.
LEARNING OBJECTIVES
By the end of this course, students will be able to:
Understand the Southeast Asian countries, their political economic development and socio-cultural diversity
Understand the role of ASEAN in Asia, its economic political strengths and weaknesses
Analyse the business ecosystem of Thailand, its industry structures and emerging technologies
Evaluate some key problems faced by companies in various sectors e.g. SMEs, healthcare business, water projects, and IT issues
Work in small teams to discuss and collaborate in learning and solving some of the company problems
RELATED PROJECT STUDIES IN THIS COURSE
a) Big Data and Machine Learning in Healthcare, Telco and other Industry Strucutres. Machine learning in the context of nonlinear regression versus multiple threshold regressions and search for big data of regressors and learning of the economics behind the regression interpretations will be taught. Structured vs unstructured data mining and analyses will be discussed.
b) Hash functions, mathematics of security key, Block Chain applications in ePayment, Crowdsourcing, Financial Inclusion will be discussed. Blockchain can be used to trade/ exchange assets directly with each party in secure distributed ledgers. Different business models and tech applications for business development will be discussed in terms of technology and business case studies.
c) NPOs and the soci-economic theory behind, as well as IT technologies that improve security and efficiencies,expand business enables, and reach the previously disconnected will be discussed.
d) Water priovisions and green environment
INSTRUCTOR (S)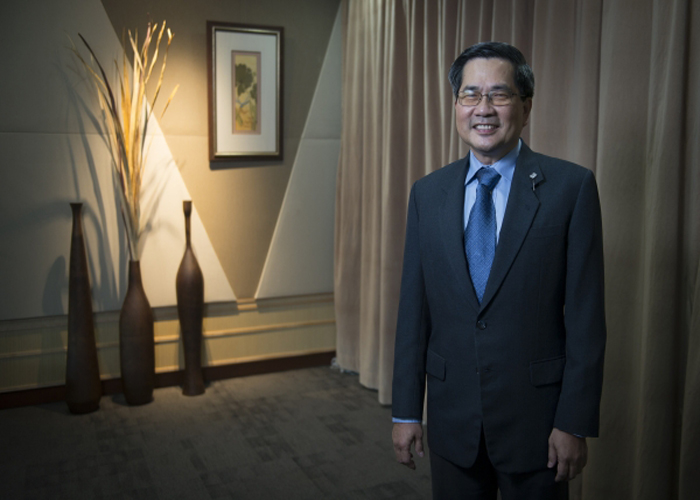 Offering Term(s):
AY 17/18 Modified Term 2
, &nbsp
COURSE STRUCTURE
This course qualifies for 1 CU and comprises 3 parts.
Part 1 - Consists of 8 x 3 hour classroom lectures or equivalent including blended learning lessons (week of 12 March to week of 7 May 2018, excluding the window of 2 exam weeks in T2). Class size will be a minimum of about 20 to 25.
Part 2 - Consists of a 2-week overseas study mission from 13 May 2018 (depart Singapore) to 26 May 2018 (return to Singapore) to Bangkok, Thailand. Residence will be at Mahidol University campus hostel and there may be some interactions with Mahidol students in co-learning. There will be about 5 visits to 5 industry sectors viz. Hospital sector, Telco, Natural preservation NGO, a NPO for children, and a State-run Royal asset Organisation. Depending on project requirements on the organisation's preference, student groups need not spend whole working days every day at the Organisation or Company, but there should be at least 3 touch-points under the SMU-X requirements. A classroom facility is also provisioned for at Mahidol for day-time working-hours group work and discussion while away from the Organisation/ Company. Any locational deviations during day-time working-hours must be approved by the instructor, and the TA should also be kept informed.
Course students will be divided into interdisciplinary groups of about 5 in each group. Each group will also be assigned 2 to 3 Mahidol UG students for collaborative learning on the projects. Each group will work on a curated project in one of the sectors.
COSTS OF TRIP
The 2 weeks visit to Bangkok and companies in Bangkok area will cost each student a total of estimated $1,200. This covers budget return airfare, local accommodation at Mahidol hostel (sharing basis), local organised group transport to visit 4 to 6 companies and a cultural event, and insurance. Food is excluded. Students are expected to pay this amount but subsidies will be provided for students who have financial challenges under the usual SMU criteria of eligibility.