COURSE DESCRIPTION
The overall objective of this module is to build and develop students' competency in leadership and teamwork skills. The course employs both a theoretical and an experiential learning approach with the aim of fulfilling the objectives as outlined below.
Students will gain knowledge and skills about leadership development and team-building skills based on theories, principles, concepts, application, exercises/ class activities, self-assessments/ instruments, and experiential learning.
Central to the course is a group project that takes the form of an action-based and experiential assignment, where student groups work with an industry partner and their clientele with the aim of achieving innovative solutions for the good of community.
The ultimate aim and objective revolve around learning from the process of the group project lessons on both leadership and teamwork.
LEARNING OBJECTIVES
By the end of this course, students will be able to do the following:
Leadership
Understand major leadership theories and perspectives
Be able to use leadership theories and perspectives to analyse and evaluate leadership processes, including team work processes
Learn more about self-leadership and develop other leadership skills through assessments/ instruments that focus on leader development
Teams and Groups
Understand major theories and perspectives of group dynamics and group leadership
Learn more about teamwork processes through assessments/ instruments that facilitate this
Be able to use team/ group theories and perspectives to analyze the process or working together on a group project
Come up with a detailed work schedule and strategies among teams
Understand how to form, lead and manage student and work teams
INSTRUCTOR (S)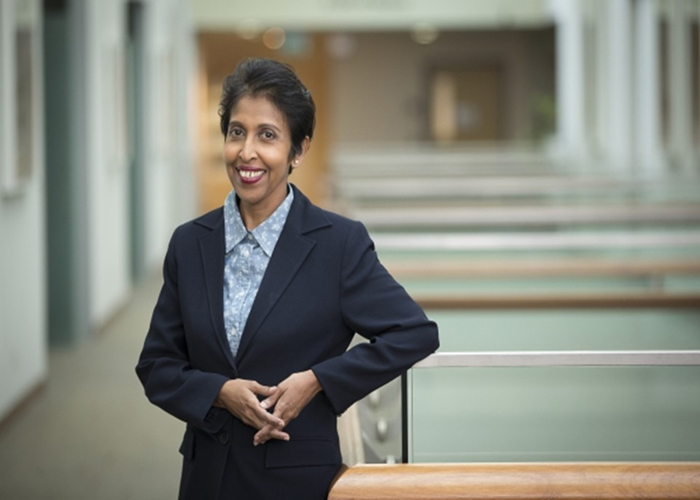 Senior Lecturer of Organizational Behaviour & Human Resources, Lee Kong Chian School of Business
Email:
ranitan@smu.edu.sg
Offering Term(s):
COURSE STRUCTURE
For the group project for this course, students get to collaborate with an industry partner to work on projects involving their clientele. There are 2 parts to the group project.
Part 1 - Working with Industry Partners
The nature of this group project upholds community development and/ or corporate social responsibility or sustainability initiatives, that is, they initiate and act as idea champions to contribute to community by embarking on a real-life project. While each group will receive guidance and coaching from the industry partner, students will also gain insights on the power of team work directly through their experiential process involving three stakeholders, namely, students, the industry partner and the clientele of the industry partner.
The industry partner will give qualitative feedback on the work and performance done by each group, which will be incorporated into the grading of the final written report.
Part 2 - Lessons of Leadership
Students are expected to learn lesson on leadership from working with the industry partners and their clientele or through any primary or secondary sources of the group's choice.