COURSE DESCRIPTION
The dynamic and fast changing nature of our world today is best described by VUCA (Volatile, Uncertain, Complex and Ambiguous). The Arab Spring saw a change of government in countries like Tunisia, Egypt, Libya and Yemen. Once powerful countries in Europe are now fighting bankruptcy. The growth of the developing world which was taken for granted has begun to slow down. Even companies that are synonymous with their product categories just a few years ago are now no longer in existence. Kodak, the inventor of the digital camera had to wind up its operations. Borders, once the second largest US bookstore, has shut down due to their inability to evolve their business models with the changing times.
With such momentous changes happening in the world today, this course prepares the students to better understand the complexity and difficulties in reacting to the ambiguity inherent in those changes. This course helps students to understand the tension in a given situation and how they need to think through a problem from multiple dimensions.
The course aims to give students an insight into the mega trends and forces that are impacting their world. What are some of the causes of these trends and their business implications? What can future managers like themselves do about understanding these changing trends, and why they need to address, appreciate, adapt and attempt to manage these changes in their ecosystem? The course aims to introduce some basic VUCA concepts, in order to broaden their world view of management and nature of managing complex problems. The first half of the course introduces some of these trends, while the second half provides tools and possible frameworks to deal with the VUCA aspects that they will face in the future.
COURSE GOALS & LEARNING OBJECTIVES
By the end of this course, students will be able to:
Describe and interpret some of the trends impacting our world and explore their ramifications for the world of business
Explain the factors that underlie these increasingly complex problems
Understand the larger context of a problem, while examining some of the details in a more focused way
Learn the ability to identify and analyse a problem from various perspectives and develop a mind-set to appreciate the complex, uncertain and ambiguous nature of problems
Developing your own problem-solving mind-set and building future oriented capabilities
Offering Term(s):
PRE-REQUISITE
Only for Scholars
PARTICIPATING ORGANISATIONS IN PREVIOUS TERMS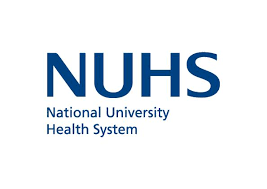 WHAT STUDENTS SAY ABOUT MGMT005
"I like that VUCA has allowed me to learn varying concepts that can be applied to real-world issues as such I find it a relevant module that students should take. Most importantly, it enabled me to learn how to anticipate and react to change."
"Megatrends are able to affect companies by creating volatile environments. Companies need to be prepared for changes by anticipating them, instead of taking a passive stance and only reacting to changes."