04.
Getting Involved
Step out of your silo, and collaborate with students and faculty from different schools, practitioners from the various SMU centres, and industry partners from the corporate, non-profit and government sectors.
INFORMATION FOR STUDENTS
Currently, we have a cluster of 35 SMU-X courses. For details, please refer to the courses. We are working actively to increase the number of courses in the SMU-X curriculum.

Benefits of taking an SMU-X courses
Real-world learning
Make a real difference by translating what you've learnt into practical solutions for real organizations.
Add your completed project to your resume to show relevant work experience
Add the contacts made to your list of potential employers Marketable skills
Marketable skills
Collaborative research skills
Time-management skills
Project-management skills
Learn from multiple communities
Team-mates from different schools
Faculty from different schools and centres
Industry partners from corporate, non-profit and government sectors
Clients, customers and employees of industry partners
Wider community you'll meet while working on your real-world project
WARNING!
An SMU-X course is not for the faint-hearted or the lazy, as it requires initiative, commitment and intrinsic motivation.
How do I apply for a SMU-X course?
Most of the SMU-X courses are listed within Schools with a SMU-X tag. Bid for the course you want via the Bidding Online System (BOSS). Some courses are by application only.
How else can I get involved?
Become an SMU Labs ambassador/ lyf guard

Help us look out for those who use misuse the facilities.
Make SMU Labs a vibrant study and hangout space for all students.

Participate in our Focus Group Discussions and Surveys.
INFORMATION FOR FACULTY
Benefits of teaching an SMU-X course
Collaborative Learning

Generate new concepts that you can incorporate into your classes
Share best practices as you interact with like-minded faculty from other schools
Deepen your own knowledge by achieving results in a real business environment

Synergy between Teaching and Research

Find new research ideas as you collaborate with industry partners
Generate new research from project work findings

University Support

SMU is committed to SMU-X pedagogy and will provide necessary resources.
CAUTION
Being an SMU-X course instructor involves time and effort. You will need to meet regularly with your students and with industry partners to provide feedback and guidance on projects. You may also need to widen your network of contacts in the corporate, non-profit and government sectors for future project partnerships.
How can my course be listed as an SMU-X course?
1. Check that your course demonstrates all FOUR traits of an SMU-X course.
2. Approach the SMU-X Academic Director for a preliminary discussion.
3. Download and complete the application form.
4. Submit the form to
smux@smu.edu.sg
.
5. Within two weeks of receiving your application, we will email or call to arrange a meeting with the project team — to learn more about your course.
6. After meeting you, we may suggest changes to the course (which may necessitate working with you and your School).
7. We will confirm your course, once all changes have been satisfactorily made.
Faculty teaching an SMU-X Course
Please view
here
for faculty teaching SMU-X courses
There is a need for SMU to review our way of providing quality education in Singapore while staying relevant to business and our wider community.
It was also is clear to us that the scale and complexity of the challenges facing the world and our graduates today are unprecedented. Sometimes solutions won't come from any single field, but from collaboration between innovators who can see beyond the way it could be. It is timely then that SMU prepares students sufficiently to face these challenges.

With that in mind, SMU zoomed in on:

a) How we could enhance our interactive pedagogy and make learning more pertinent and; b) How we can improve the out-of-classroom spaces design to fit into students out-of-classroom learning habits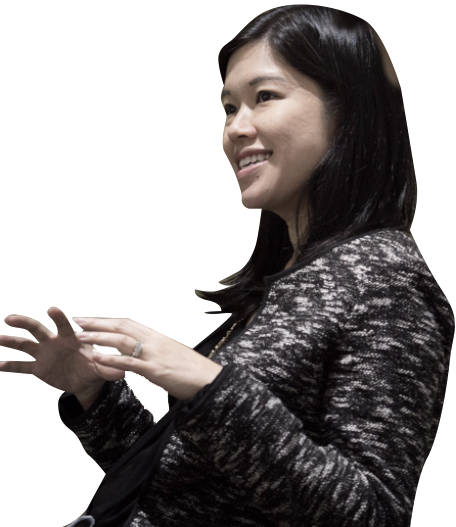 "SMU students and faculty can take a look at our business from a fresh perspective and give us some recommendations on what can be done to improve our business – this is valuable to us.
We are a long-term partner of SMU. We believe in helping to develop talents, not just for SMU but also for the industry. One way to do so is to act as a lab for the students, allowing them to come into our company to learn 'real world' issues. As an employer, we want students to be industry-ready by the time they graduate, the best way to achieve this is to be a part of the teaching. We want to be active mentors to students and to guide them along. Through this partnership, we can also possibly identify talents who are good fits for DFS and who may eventually join our organization."
- DFS Venture, Director for Human Resources, Vanessa Teo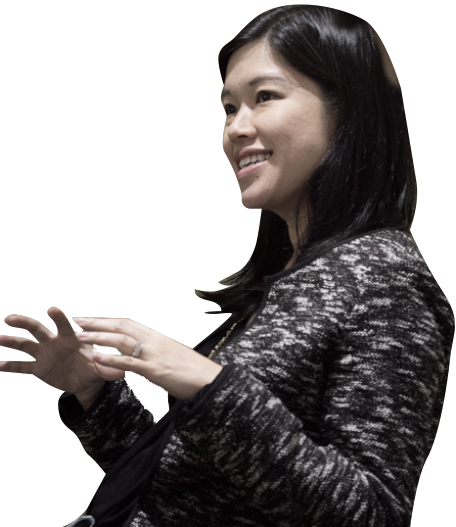 "SMU students and faculty can take a look at our business from a fresh perspective and give us some recommendations on what can be done to improve our business – this is valuable to us.
We are a long-term partner of SMU. We believe in helping to develop talents, not just for SMU but also for the industry. One way to do so is to act as a lab for the students, allowing them to come into our company to learn 'real world' issues. As an employer, we want students to be industry-ready by the time they graduate, the best way to achieve this is to be a part of the teaching. We want to be active mentors to students and to guide them along. Through this partnership, we can also possibly identify talents who are good fits for DFS and who may eventually join our organization."
- DFS Venture, Director for Human Resources, Vanessa Teo